hotels and apartments
sport and leisure
localities
information
Ski rental - ski service Val di Fassa / Fassatal
Campitello di Fassa - Strèda Dolomites, 20
Mambo is a store specialized in rental equipment for mountain winter sports: skiing, snowboarding and everything else. In the shop you can buy all the accessories that you need, and with the ski & board service that ensures the best quality of your rented...
Alba di Canazei - Strèda de Contrin
The ski rental Ski Paolo is situated in Alba di Canazei, just 50 meters from the cable car Ciampac and the brand-new cable car Doleda "Alba - Col dei Rossi". The SELLARONDA and SKI TOUR PANORAMA will be at your arrangements which a short walk from the rental.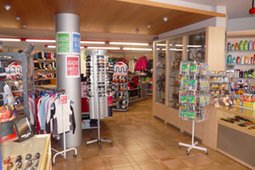 Vigo di Fassa - Strada Rezia, 11
A shop of 200 square meters with clothing and accessories from the best brands. Rental of more than 500 pairs of skis and snowboards, from entry level to top models, complemented by a laboratory for the preparation of your equipment. We are in the centre of...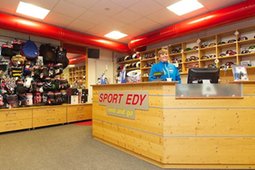 Pozza di Fassa - Strada Ruf de Ruaccia, 6 - di fronte alla cabinovia Buffaure
Ski and snowboard hire right by the slopes! You can find us 50 metres away, in front of the Cabinovia Buffaure cablecars (over the wooden footbridge that crosses Rio San Nicolò). We offer specialist advice for you to choose the right equipment!