Val di Fassa / Fassatal, Dolomites, Trentino
hotels and apartments
sport and leisure
localities
information
?
Wellness center and spas opened to the public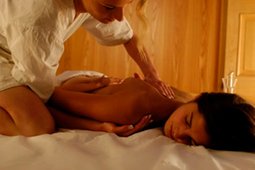 Pozza di Fassa - Loc. Antichi Bagni
Telephone: (+39) 0462762567 / (+39) 3298926298 / (+39) 0462763232
Terme Dolomia is the ideal place to heal and relax your mind and body. The spring comes out of the sedimentary rocks of the Monzoni mountain group and thanks to its sulphur, sulfate, calcium, magnesium and fluorine elements provides for an ideal...