hotels and apartments
sport and leisure
localities
information
9.5
Apartments Iori Elisa
Alba di Canazei (Canazei) - Strèda de Cuch, 6


Telephone: (+39) 04626014... (+39) 0462601410
iori.elisa@yahoo.com
Apartments - Offered treatments: SC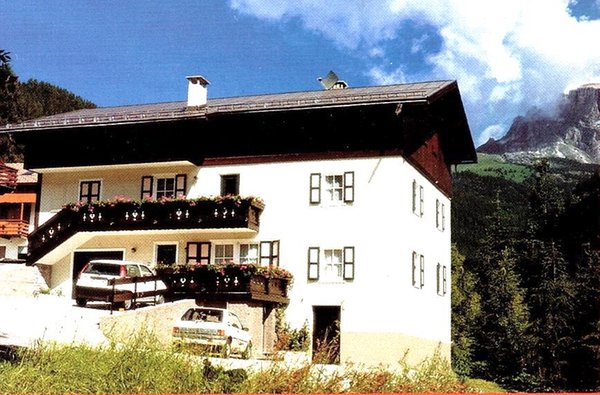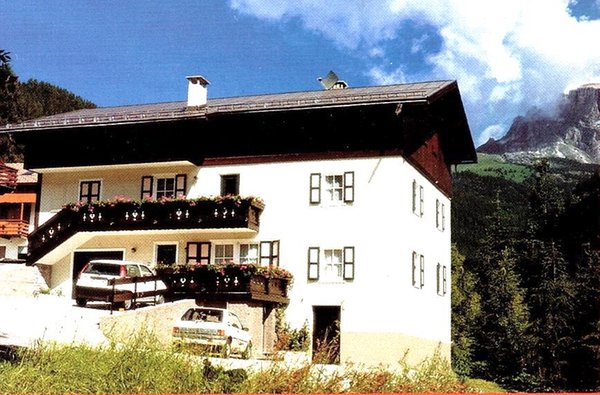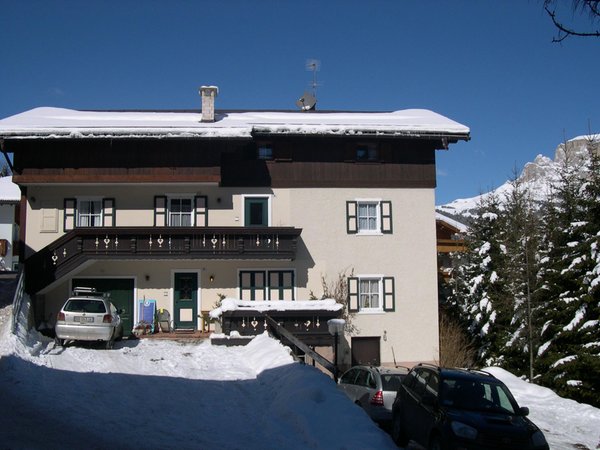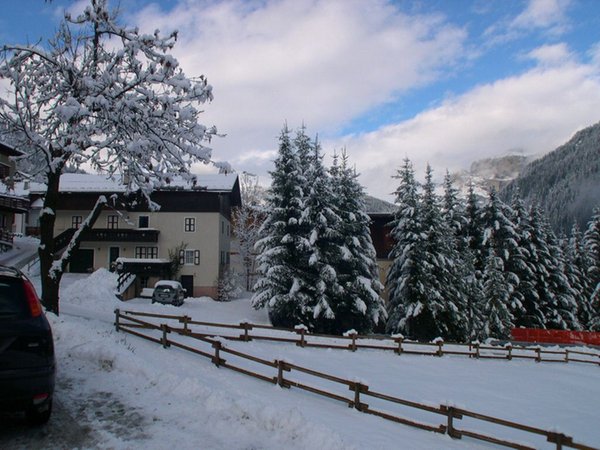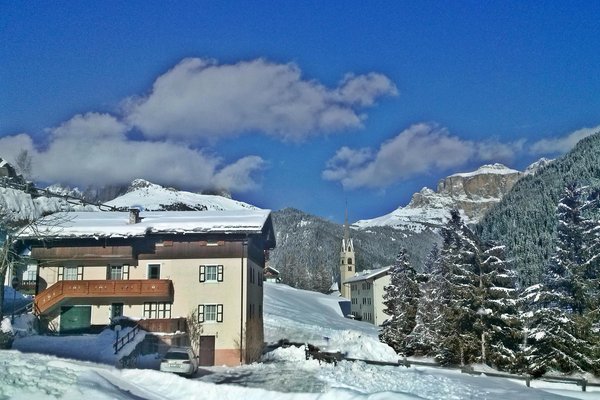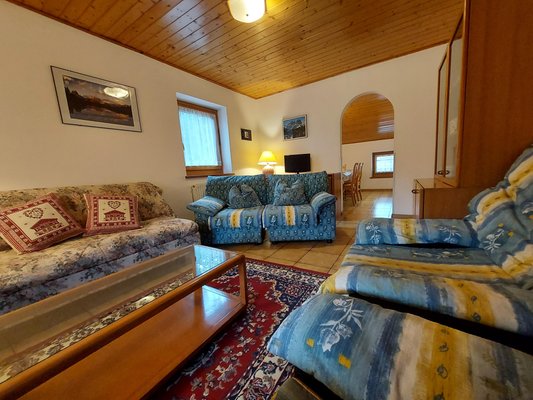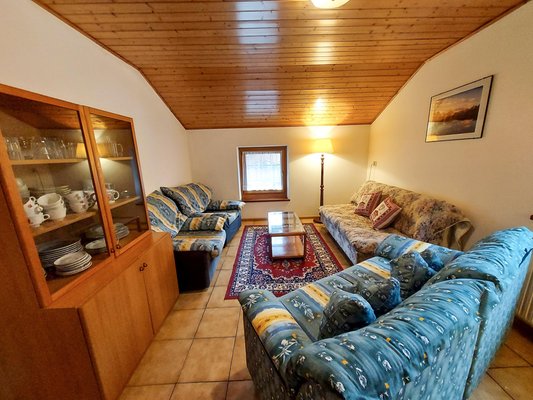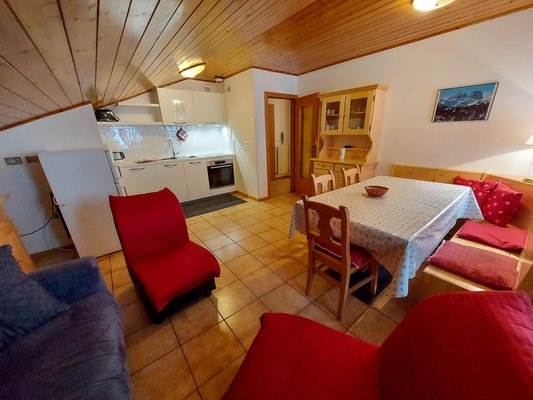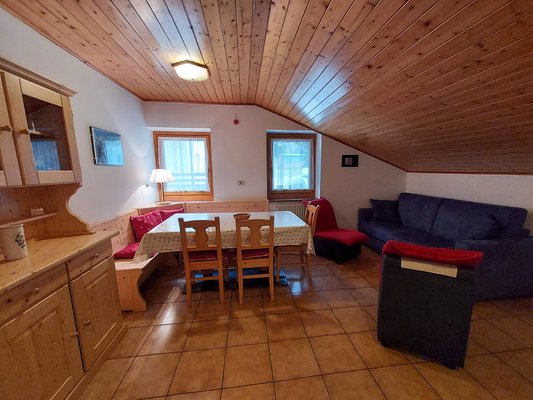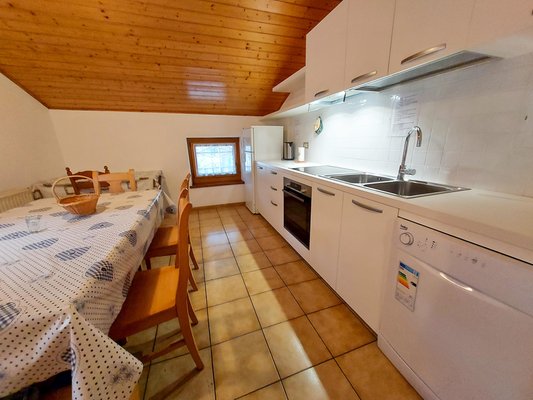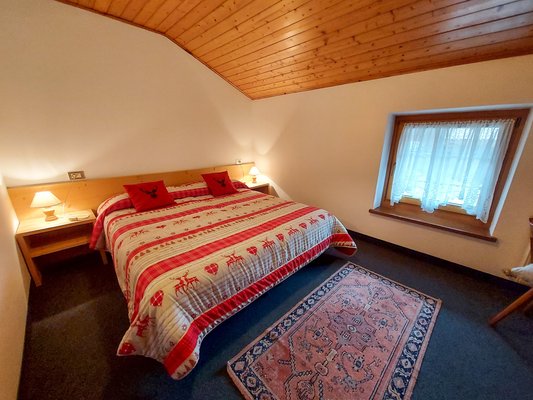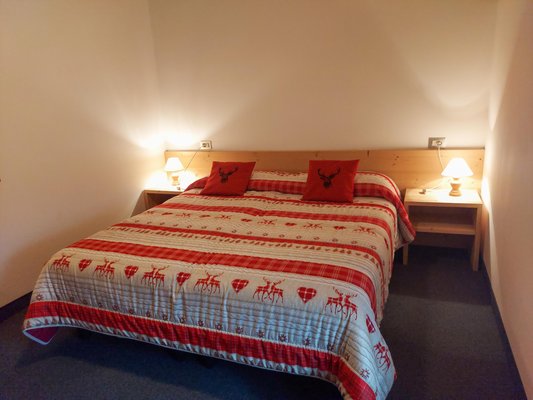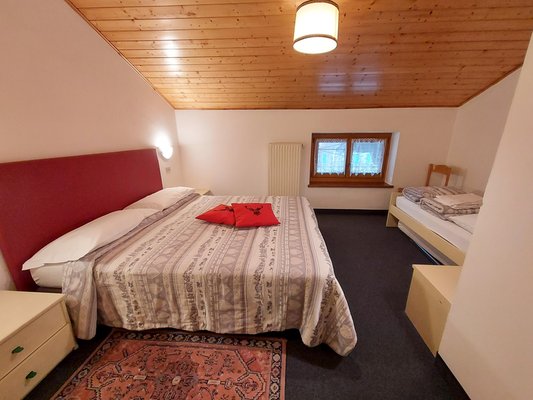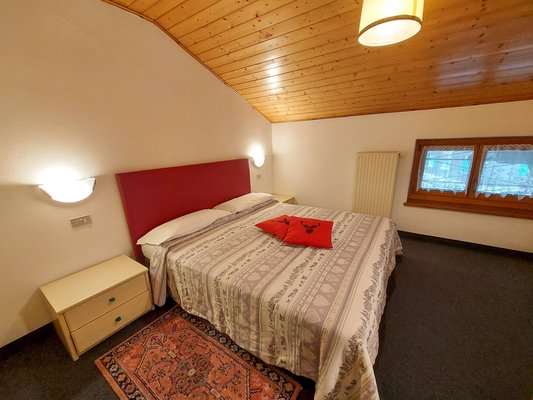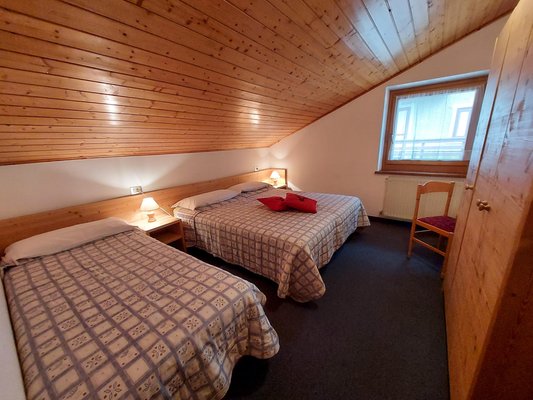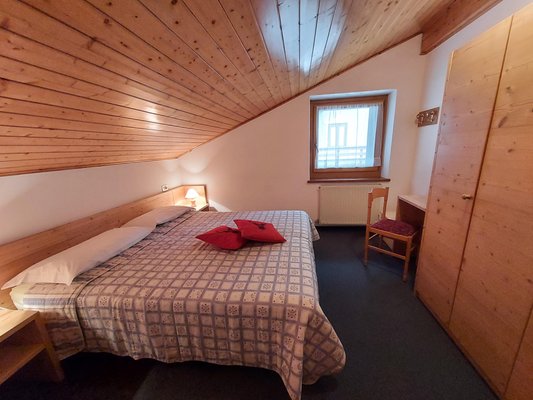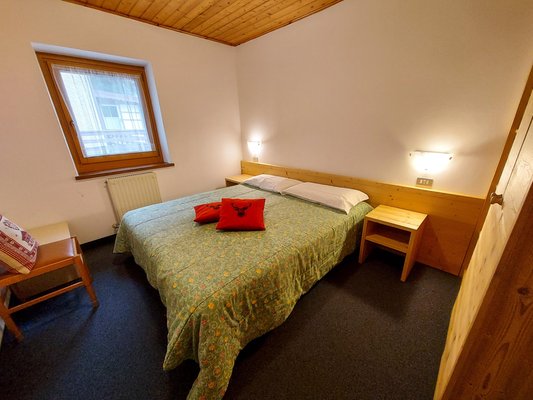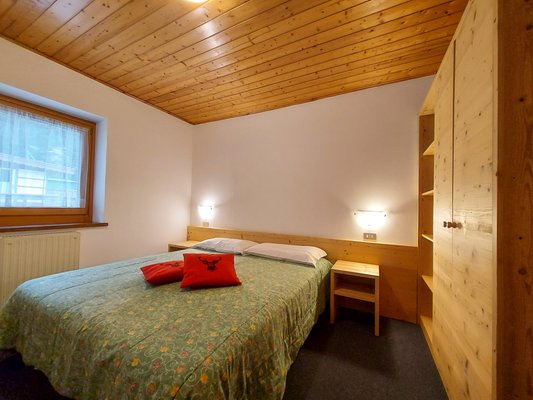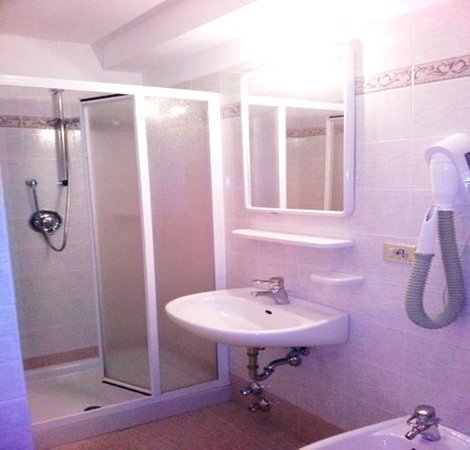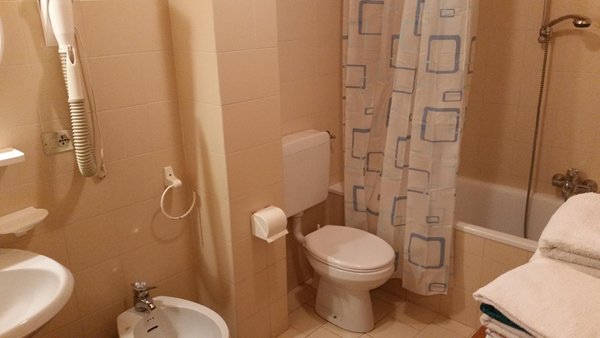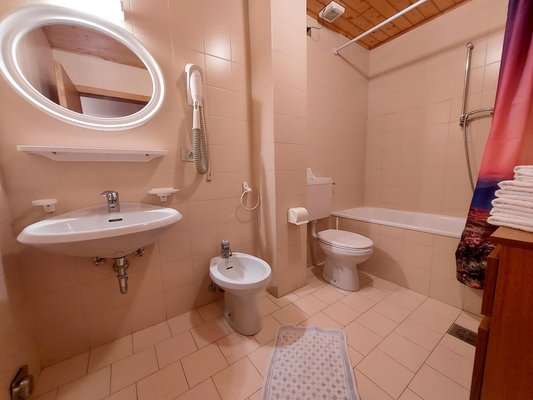 The building is a typical mountain house, located in the village Alba di Canazei, in a quiet and panoramic position 1500m on the sea level in the astonishing Fassa Valley. It has a large parking space (parking spots for 2 or more cars for each apartment), ski and skiboots room.
The house offers 3 apartments, a two-room apartment on the first floor and in the attic a three-room and a four-room apartment. All the apartments are fully equipped and come with central heating and a large living room with kitchen. Moreover their location is very convenient, as they are only 200m from the skibus stop and 350m from the supermarket.

Licence / identification code: CIPAT App. quadrilocale - mansarda 022039-AT-060776, App. trilocale - mansarda 022039-AT-060777, App. bilocale 022039-AT-060778
| | |
| --- | --- |
| General information | at 1500m a.s.l., 250m from the bus stop |
| Facilities | open parking space |
| In room/apt. | safe, TV, hairdryer, dish washer |
| Further services for apartments | bed linen and towels |
| Pets | not allowed |
| Ski | ski room |
Deals and last minute offers
Availability and approximate prices
Check availability and see prices
1 x Two-rooms apartment

https://images.yesalps.com/hp/17461/186681_zona-giorno.jpg

SP

{"S": 4, "M": 5, "B": 0, "N": false}

35 m2

[{"id": "SNG", "qta": 1}, {"id": "MTR", "qta": 1}, {"id": "MTRS", "qta": 1}]

100€ per apartment

[{"id": "camera", "letti": [{"id": "SNG", "qta": 1}, {"id": "MTR", "qta": 1}], "kitchenette": false}, {"id": "zonagiorno", "letti": [{"id": "MTRS", "qta": 1}], "kitchenette": false}]

bathroom (with WC, shower, bidet)

Apartment located on the first floor, with windows on three sides, well furnished,

[0, 1, 2, 3]

[{"id": 186681, "url": "https://images.yesalps.com/hp/17461/186681_zona-giorno.jpg", "width": 600, "height": 419}, {"id": 186682, "url": "https://images.yesalps.com/hp/17461/186682_zona-giorno.jpg", "width": 600, "height": 409}, {"id": 186680, "url": "https://images.yesalps.com/hp/17461/186680_bagno.jpg", "width": 470, "height": 450}, {"id": 186683, "url": "https://images.yesalps.com/hp/17461/186683_planimetria-iorielisa.jpg", "width": 600, "height": 368}]

1 x Four-rooms apartment - attic

https://images.yesalps.com/hp/17461/948734_zona-giorno.jpg

SP

{"S": 5, "M": 7, "B": 0, "N": false}

68 m2

[{"id": "SNG", "qta": 1}, {"id": "MTR", "qta": 3}]

140€ per apartment

[{"id": "camera", "index": 1, "letti": [{"id": "SNG", "qta": 1}, {"id": "MTR", "qta": 1}], "kitchenette": false}, {"id": "camera", "index": 2, "letti": [{"id": "MTR", "qta": 1}], "kitchenette": false}, {"id": "soggiorno", "letti": [{"id": "MTR", "qta": 1}], "kitchenette": false}]

bathroom (with WC, bath tub, bidet)

Apartment with large living room, large kitchen with dishwasher and windows on three sides.

[0, 1, 6]

[{"id": 948734, "url": "https://images.yesalps.com/hp/17461/948734_zona-giorno.jpg", "width": 533, "height": 400}, {"id": 948735, "url": "https://images.yesalps.com/hp/17461/948735_zona-giorno.jpg", "width": 533, "height": 400}, {"id": 948736, "url": "https://images.yesalps.com/hp/17461/948736_cucina.jpg", "width": 533, "height": 400}, {"id": 948733, "url": "https://images.yesalps.com/hp/17461/948733_camera-iorielisa.jpg", "width": 533, "height": 400}, {"id": 948738, "url": "https://images.yesalps.com/hp/17461/948738_camera-iorielisa.jpg", "width": 533, "height": 400}, {"id": 948739, "url": "https://images.yesalps.com/hp/17461/948739_bagno.jpg", "width": 533, "height": 400}, {"id": 186687, "url": "https://images.yesalps.com/hp/17461/186687_planimetria-iorielisa.jpg", "width": 600, "height": 368}]

1 x Three-rooms apartment - attic

https://images.yesalps.com/hp/17461/948740_zona-giorno.jpg

SP

{"S": 5, "M": 7, "B": 0, "N": false}

65 m2

[{"id": "SNG", "qta": 1}, {"id": "MTR", "qta": 2}, {"id": "MTRS", "qta": 1}]

120€ per apartment

[{"id": "camera", "index": 1, "letti": [{"id": "SNG", "qta": 1}, {"id": "MTR", "qta": 1}], "kitchenette": false}, {"id": "camera", "index": 2, "letti": [{"id": "MTR", "qta": 1}], "kitchenette": false}, {"id": "zonagiorno", "letti": [{"id": "MTRS", "qta": 1}], "kitchenette": true}]

bathroom (with WC, bath tub, bidet)

Attic apartment with spacious living room-kitchen and nicely furnished.

[0, 1, 6]

[{"id": 948740, "url": "https://images.yesalps.com/hp/17461/948740_zona-giorno.jpg", "width": 533, "height": 400}, {"id": 948741, "url": "https://images.yesalps.com/hp/17461/948741_zona-giorno.jpg", "width": 533, "height": 400}, {"id": 948742, "url": "https://images.yesalps.com/hp/17461/948742_zona-giorno.jpg", "width": 533, "height": 400}, {"id": 948743, "url": "https://images.yesalps.com/hp/17461/948743_camera-iorielisa.jpg", "width": 533, "height": 400}, {"id": 948744, "url": "https://images.yesalps.com/hp/17461/948744_camera-iorielisa.jpg", "width": 533, "height": 400}, {"id": 948745, "url": "https://images.yesalps.com/hp/17461/948745_camera-iorielisa.jpg", "width": 533, "height": 400}, {"id": 186688, "url": "https://images.yesalps.com/hp/17461/186688_planimetria-iorielisa.jpg", "width": 600, "height": 368}]
Availability and approximate prices
The availability and the prices are entered and updated by the accommodation they refer to. As these data are subject to continuous changes, the definitive availability and price must be agreed directly with each accommodation. The minimum and maximum prices can take into consideration only the most common services and conditions of the accommodation; in case of different solutions the prices may differ from the specified range. The indicated prices may not take into consideration several factors, therefore the final price and the details must be agreed directly with each lodging facility. The indicated prices may not include possible costs for final cleaning service or tourist taxes.
Other rooms

:

Available treatments

:

Description

:
Reviews
recommended by 2 guests
Map
Apartments Iori Elisa
Strèda de Cuch, 6
Alba di Canazei (Canazei)
GPS coordinates
lat: 46.4619° N lon: 11.7810° E
lat: 46° 27' 43.1'' N lon: 11° 46' 51.8'' E
Information about the location: at 1500m a.s.l., 250m from the bus stop.
related activities: Apartments Villa Ametista , B&B-Hotel + Residence Arnica